Advancing bold efforts to win justice
The Rosenberg Foundation supports bold advocates and promising solutions to California's most pressing problems. Together with our grantees and peers in philanthropy, we work to advance justice by dismantling the systemic barriers that stand in the way for far too many Californians, particularly communities of color.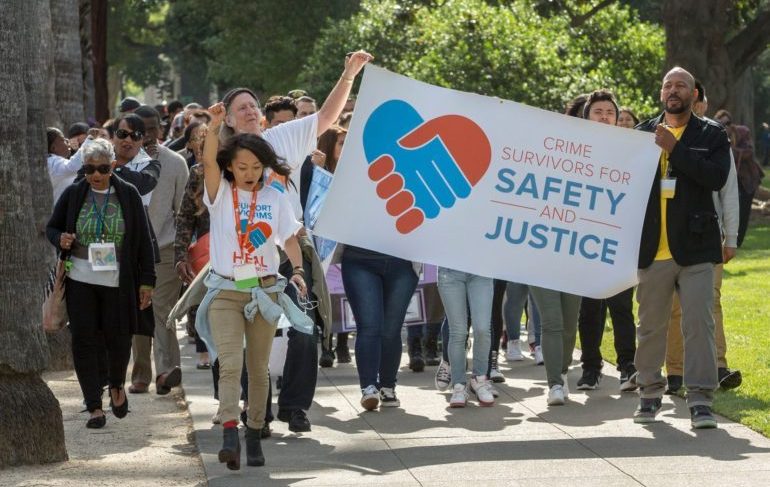 Established in 1935 at the bequest of California business leader Max L. Rosenberg, for more than 80 years we have provided close to 3,000 grants totaling nearly $90 million to regional, statewide and national organizers and advocates who are making freedom and opportunity for all possible.
From our early work supporting Japanese American families returning from internment camps to our most recent initiatives to end mass incarceration, our aim has remained consistent: to support transformational leaders taking bold risks to secure justice for all Californians.
Today, through our Leading Edge Fund, we continue to support courageous and innovative leaders who are at the forefront of confronting racial and economic injustice. Through our core grantmaking, we currently focus on ending mass incarceration, transforming inhumane and destructive immigration policies, stopping the exploitation of low-wage and immigrant workers, tackling child poverty, and strengthening civil rights advocacy in California.
We also amplify our grant partners' work through communications and convenings and partner with colleagues in philanthropy to leverage grantmaking and increase collective impact.
.
We invest where philanthropy is most needed. Often, this means funding organizing and advocacy, and staying in it for the long haul. We fund innovative leaders, organizations and coalitions fighting tirelessly to win justice and equity for all of our communities.