Back to What's New
Announcing $100 Million California Black Freedom Fund
---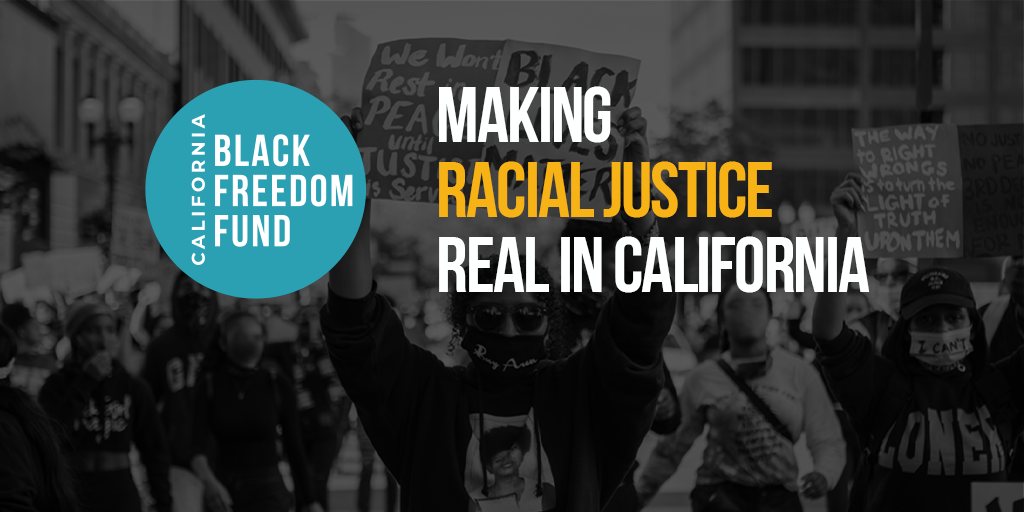 "When Black organizers and Black-led movements have the support they need to win, we will succeed in combating white supremacy and systemic racism. Black organizers and leaders are clear about their vision and solutions for a racially just California, and it is our collective privilege in philanthropy to listen and follow their lead. This is a critical effort, and we are glad to partner with so many funders in answering the call to meet this long-unaddressed need."
Tim Silard, President, Rosenberg Foundation
Let's make racial justice real in California. We are proud to join with philanthropic organizations and funders to announce the California Black Freedom Fund, a new $100 million initiative dedicated to Black power-building and organizing in California. This first-of-its-kind fund is co-created with Black leaders and organizers to ensure that California's growing ecosystem of locally rooted Black-led organizing efforts have the sustained investments and resources they need to eradicate systemic and institutional racism. Over the next five years, the California Black Freedom Fund will strategically increase the resources available to Black-led organizations throughout California, through grantmaking and capacity building support. Join us!

To learn more about the fund, please visit cablackfreedomfund.org and follow CBFF on Twitter, Facebook and Instagram.
Read the press release and quote sheet.