Back to What's New
Brave Ideas, Bold Leaders: Featuring Aria Sa'id, Shimica Gaskins, and Cat Brooks
---
The Rosenberg Foundation is committed to supporting bold organizers and brave advocates who are organizing to win fundamental rights, protections, and opportunities for California's Black, brown, and immigrant communities.
One of the primary ways we do that is through the Leading Edge Fund fellowship. Launched in 2016, the Leading Edge Fund provides the next generation of racial justice leaders with $250,000 in general support over three years; individualized technical assistance in program development; fundraising and strategic communications support; executive coaching; and trainings and retreats.
As we celebrate Women's History Month, we are highlighting three women organizers and powerhouses who are looking to the future and reimagining criminal, legal, and economic systems to win justice and liberation for our communities. These leaders are winning critical systemic solutions such as securing publicly funded "baby bonds" to close the racial wealth gap in California, launching the first guaranteed income pilot in the country for trans people, and creating alternatives to policing.
We are very grateful for our Leading Edge Fund partners and supporters, and we hope these updates offer insight into what progressive movement leaders in California can win when they are resourced and supported.
Stay connected with us on Facebook, LinkedIn, and Twitter for regular updates on all of our fellows' work!
Aria Sa'id
Founder, President, and Chief Strategist
The Transgender District
As a transgender advocate and political strategist based in the San Francisco Bay Area, Aria's vision for her Leading Edge fellowship is to end the marginalization of transgender people by creating thriving economic hubs led by and for transgender people of color. Check out her latest achievements.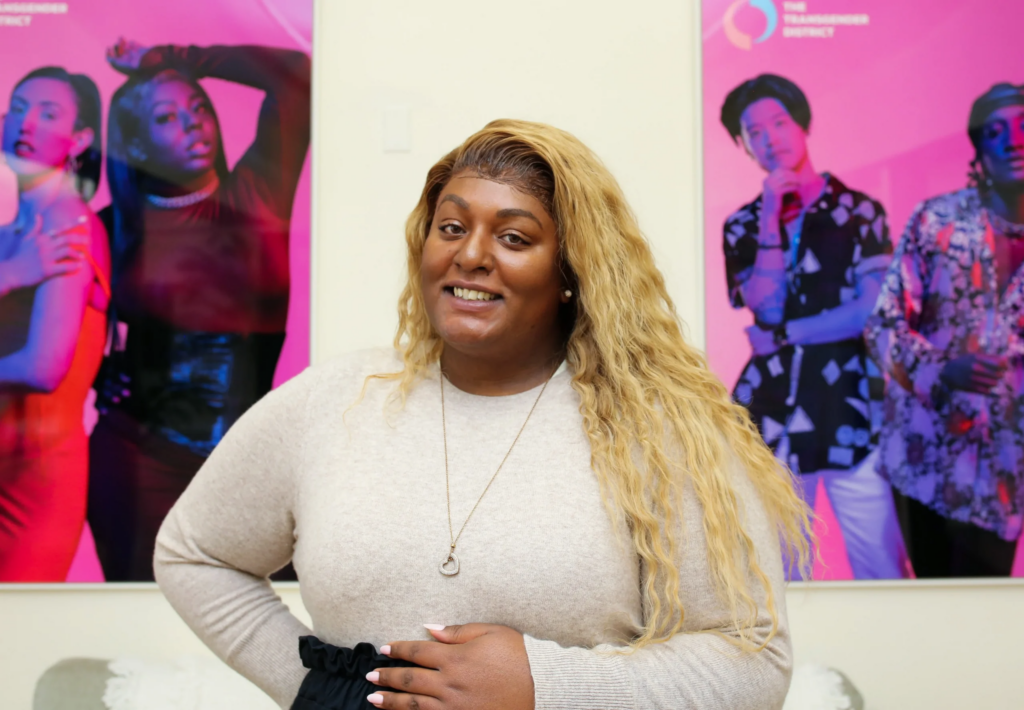 Winning Guaranteed Income for Trans People
Aria's advocacy efforts helped launch a first-of-its-kind guaranteed income program for transgender people in San Francisco. The Guaranteed Income for Trans People (GIFT) Program provides 55 low-income transgender San Franciscans with $1,200 each month for up to 18 months to address financial insecurity within trans communities. In addition to income, the program will provide a range of wrap-around direct services such as gender-affirming medical and mental health care, case management, and financial coaching.
Entrepreneurship Accelerator Program
The Transgender District successfully graduated eight transgender and nonbinary trans people of color in its pilot Transgender Entrepreneurship Accelerator Program. The entrepreneurship accelerator program provides one-on-one coaching, free business tax filing services, website design, and seed grants of $10,000 to finance program participants' businesses. Three of the participants have gone on to open their own shops, and the others are working on their business plans in the cannabis, fitness, food service, and music industries. 
Name and Gender Clinics 
The Transgender District held monthly Name and Gender Change Clinics in San Francisco to support trans people filing name and gender marker changes with the Superior Court of California, U.S. Department of State, Social Security Administration, and California DMV. They also helped participants file birth certificate changes for the state where they were born.
"By giving low-income trans people the resources to cover the expenses they deem most immediate and important given each person's unique situation, we are implementing a truly community-centered intervention to combat poverty." – Aria Sa'id
Shimica Gaskins
President and CEO
GRACE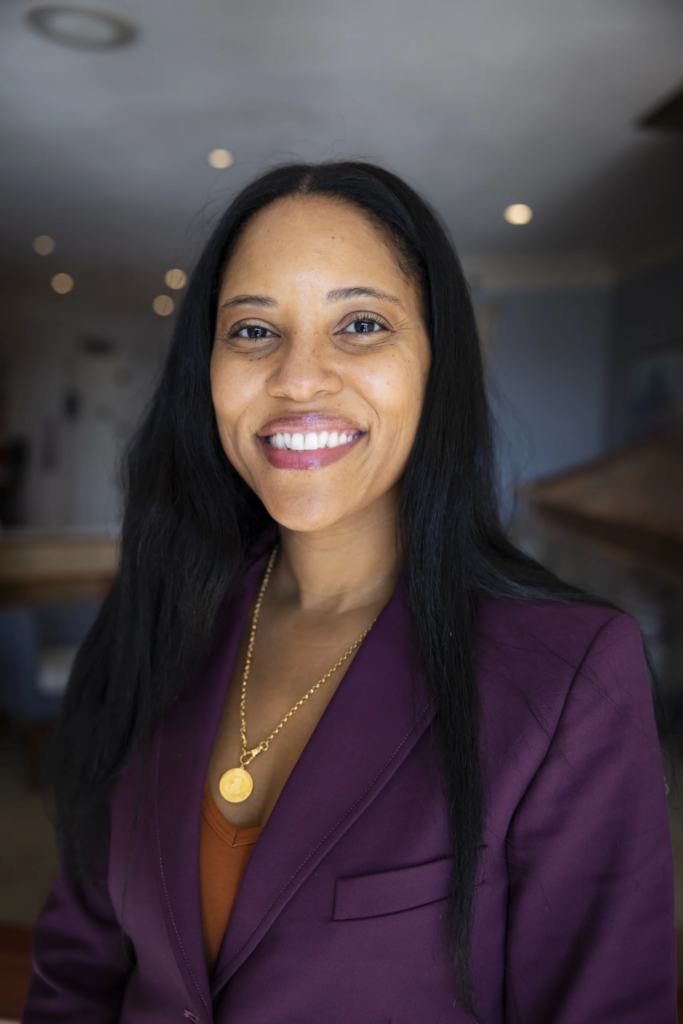 Shimica's Leading Edge vision is to close the racial wealth gap and create economic mobility for California's most vulnerable children by piloting the largest baby bond program in the country. In 2022, she turned that vision into a reality.
$100 Million in California for "Baby Bonds"
Last year, Shimica helped to win $100 million in the 2022-2023 California state budget to launch Hope Opportunity Prosperity and Empowerment (HOPE) Accounts. This win will serve as a powerful tool for closing the racial wealth gap in California and building wealth for low-income children. HOPE Accounts lay the foundation for the future expansion of child trust accounts to support California children. Through this program, money goes into interest-bearing accounts for children from low-income families who have lost a parent to COVID and those in the state's foster care system. Once the recipients become adults, they can use the money however they choose, including to start a business, place a down payment on a house, or pay for college.
In October, Shimica traveled to London to meet with leaders, community organizations, and Ministry of Treasury members who are administering the UK's baby bonds/child trust accounts. The UK's baby bond accounts served 6.5 million children from 2002 to 2011. Shimica brought the knowledge she learned in the UK with her to California. In January, the California Senate Rules Committee appointed her to the inaugural State Board. In this role, she will maintain oversight of the HOPE Account Program along with the HOPE Advisory body, which is tasked with drafting recommendations to ensure the HOPE accounts are successfully implemented throughout the state.
"My vision is that every child has the opportunity for a childhood that is full of abundance, love, safety, dignity, and opportunity to thrive. This country, including California, has had a history of creating intergenerational poverty through racist, exclusionary policies. To change that trajectory, we have to do more than ensure a child is housed and fed today. We must also start to grow children's futures with seed funding investments that will serve as capital once they reach adulthood." – Shimica Gaskins
Cat Brooks
Co-Founder, Anti Police-Terror Project
Executive Director, Justice Teams Network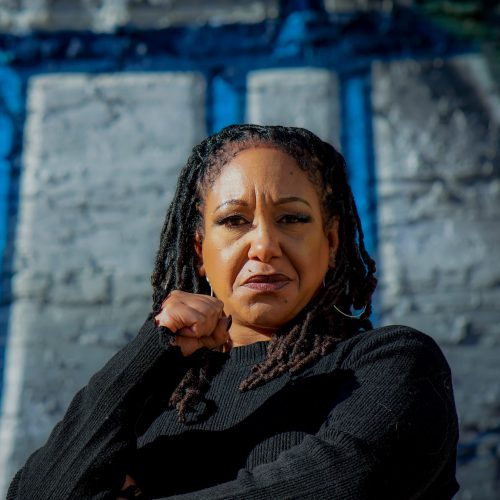 Long-time artist, organizer, and racial and gender justice advocate, Cat's vision is to revolutionize public safety in cities across the state by engaging visual arts, theater, and organizing to imagine and implement abolitionist solutions to respond to community crises with care effectively – not with a badge and a gun. Check out her latest achievements.
Alternatives to Policing in Action
In 2022, the Anti Police-Terror Project (APTP) provided monthly trainings to 800 volunteers for its Mental Health First program, a free hotline launched in 2020 for Sacramento and Oakland residents to call as a police-free, participant-centered option to mental health crises. Without trained mental health professionals, police interactions can be fatal. The Washington Post's police shooting database reports that nationally in 2020, around a quarter of those killed by police officers were people with mental health issues. The program's first response crisis intervention team provides assistance with psychiatric emergencies, substance use support, and domestic violence situations requiring victim extraction.
Opening The People's House in Oakland
In January 2023, on MLK Day, the Anti Police-Terror Project opened The People's House in Oakland. "For decades, Oakland has been at the vanguard in the fight for Black liberation," Cat told KQED. "That's why APTP is opening The People's House in the birthplace of the Black Panther Party for Self Defense. It's on their shoulders we stand, and through their service to the people, we draw our inspiration for our 21st-century survival programs like Mental Health First. We take care of us." APTP plans to offer free counseling, food resources, regular health clinics and more at the new community center.
"Law and Disorder" Morning Show
Cat also launched her new morning show on KPFA last year. "Law and Disorder" highlights the cracks in our system, agitates for resistance, and collectively builds a new world where all of us thrive — all through an Oakland-based abolitionist lens that centers Black experience, movement-building, and art.
"We're going to go into businesses and tell people, 'Call us. Don't call the Oakland Police Department,' because really they'll just be issuing a death sentence to someone who just needs to relax, a place to breathe, a person to listen to them, or maybe a referral to a longer-term care program. We can all pretty much agree that what the person doesn't need is a bullet or handcuffs." – Cat Brooks