Back to What's New
Rosenberg Foundation Announces Racial Justice Advocate Kendra Fox-Davis as Chief Program Officer
---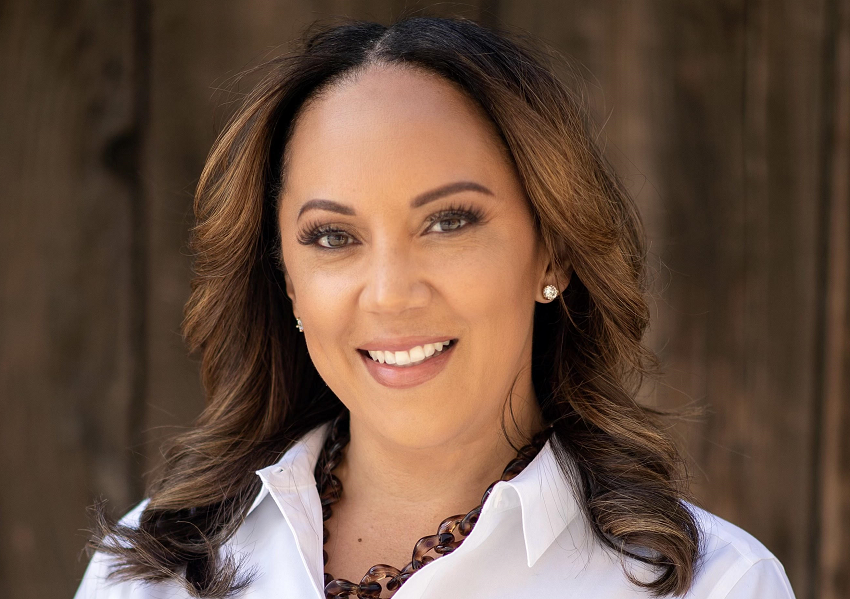 The Rosenberg Foundation today announced the appointment of Kendra Fox-Davis, a long-time racial justice and gender justice advocate, as its Chief Program Officer.
"We are thrilled to have a racial justice leader of Kendra's caliber and commitment join us," said Tim Silard, president of the Rosenberg Foundation. "In this critical moment for racial and gender justice, Rosenberg Foundation is committed to doing even more and working in close coordination with our peers in philanthropy to support movements for liberation led by Black people, Indigenous people and people of color. Kendra's life-long dedication to advocacy and legal organizing will be a tremendous asset in this work."
Reaffirming its 85-year history of advancing social justice, the Rosenberg Foundation also committed at least $5 million in grant funding over the next three years to support racial and gender justice changemakers. As Chief Program Officer, among Kendra's focus areas, she will manage the Leading Edge Fund, which seeds, incubates and accelerates bold ideas from the next generation of progressive movement leaders in California. The Leading Edge Fund provides grassroots and movement leaders unrestricted funding and leadership support so they can pursue their visions for deep, transformative change.
"I am honored to join the Rosenberg Foundation and our partners throughout California in our collective fight to end systemic racism and injustice and end harmful policies," said Kendra Fox-Davis. "Only by investing in the brilliance and vision of Black communities and communities of color can we achieve the just California we need to see. I am excited to join a grantmaking institution that follows, listens to and supports courageous advocates and organizers."
Kendra Fox-Davis previously served as an attorney at the United States Department of Education's Office for Civil Rights, leading civil rights investigations of harassment and discrimination on the basis of race and gender, and investigating and resolving complaints of race and sex-based harassment and discrimination. As a Thurgood Marshall Fellow and staff attorney at the Lawyers' Committee for Civil Rights of the San Francisco Bay Area, Kendra helped challenge discriminatory police practices and gang injunctions targeting African American communities, among other accomplishments.
Kendra also has worked as the manager of the Legal-Policy department at the ACLU of Northern California, and as training director for the Center for Third World Organizing and NAACP National Voter Fund. She began her social justice work as a youth organizer and later served as President for the United States Student Association. She is on the Board of Governors for Public Advocates. Kendra joins the Rosenberg Foundation from the University of California, Office of the President, where she worked to protect the rights of survivors of sexual violence, ensuring compliance with Title IX across the university's 10 campuses, the Lawrence Berkeley National Laboratory, as well as the Office of the President. Kendra earned a J.D. from the University of California, Los Angeles – School of Law with a specialization in Critical Race Studies and Public Interest Law and Policy.
About the Rosenberg Foundation:
The Rosenberg Foundation is an independent, grantmaking foundation committed to ensuring that every person in California has an equal opportunity to participate fully in the state's economic, social, and political life. Created in 1935 through the bequest of California business leader Max L. Rosenberg, the Foundation has provided more than 3,000 grants totaling more than $85 million to regional, statewide and national organizations advocating for social and economic justice. For more information please visit www.rosenbergfound.org.